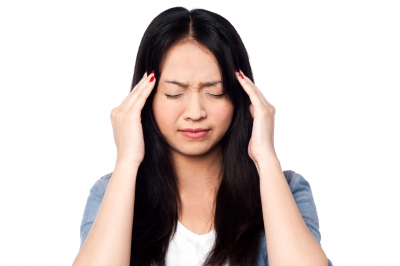 Migraines have existed for as long as humans have been around to suffer them. In the days of Ancient Rome, peppermint and eucalyptus leaves were boiled in water for the purpose of making a medicinal tea. The Romans also tried lavender and camomile teas, but when none of them worked they went as far as cutting up raw vegetables and applying them directly to their heads. Migraine treatment and research have advanced considerably since, and now patients have surgical procedures to consider.
As is the case with other medical breakthroughs, surgical procedures for comprehensive migraine relief were discovered almost by accident. Cosmetic surgeons at the renowned Cleveland Clinic noticed that brow lift patients who suffered from migraines stopped experiencing them after they had undergone brow lift surgery. The surgeons studied this unexpected health consequence and determined that the surgical intervention of certain anatomical trigger points were behind the migraine cessation.
The BOTOX Connection
It has only been a few years since the Food and Drug Administration approved the use of botulinum toxin for the treatment of migraine. BOTOX, as the toxin injection is commonly known, is typically used for cosmetic surgery purposes. Some migraine patients have found significant relief with BOTOX therapy, and these patients are usually good candidates for migraine surgery.
In order to determine if a migraine patient will respond positively to surgery, physicians first apply BOTOX injections to trigger points in the face and necks of candidates. The basis for the surgery is that some patients experience long-term migraine relief when the nerves at the trigger points are decompressed, which is something that often happens during a brow lift procedure.
When Should Migraine Surgery Be Considered?
As with most elective invasive procedures, migraine surgery should be approached cautiously. There is currently a high rate of success for these procedures, which are still in their experimental phase and are not covered by most insurance companies.

Physicians in New York who perform these surgeries have been able to treat patients for other types of headaches through injections applied on trigger points. The migraine procedure is an advanced and more permanent version of these nerve blocks since it involves the surgical separation of nerves from tissue that may be exerting pressure on them.

Migraine patients who are currently in a treatment plan should ask their primary physicians about their opinions on these procedures. Patients who are not responsive to BOTOX injections are not likely to benefit from migraine surgeries.

Chronic migraine sufferers whose lives have become unmanageable due to debilitating headaches could certainly benefit from these procedures, but they should first consider the costs and risks. Patients who only suffer from episodic migraines should explore medication treatment plans before thinking about BOTOX or surgery.
*Image courtesy of freedigitalphotos.net