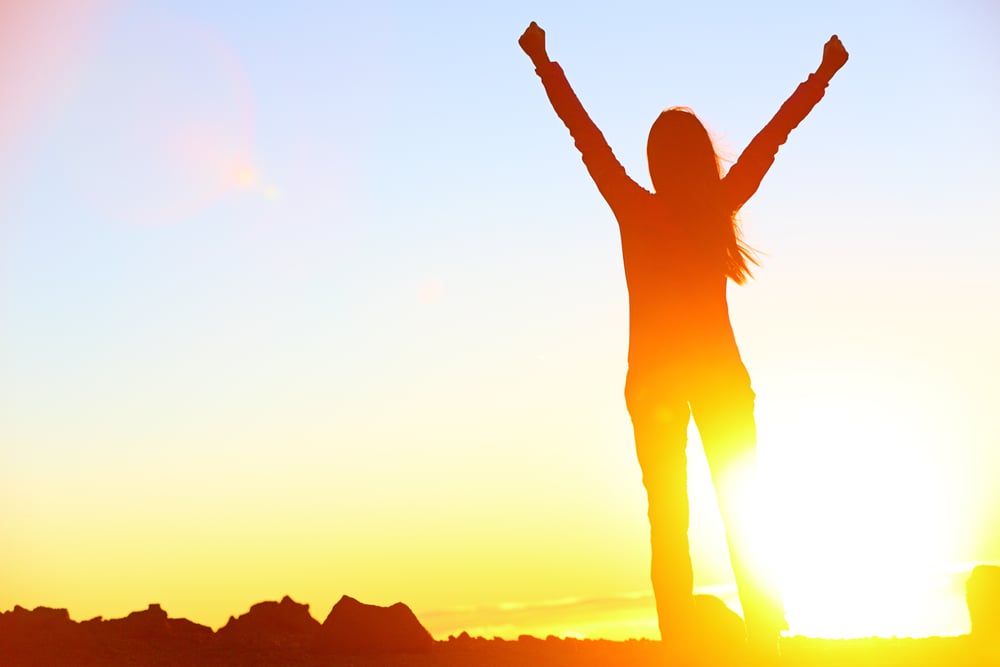 We would like to share ten success stories from our patients at the Migraine Relief Center. Every one of these patients was suffering from migraines for years before coming to us. Now, they are entirely pain-free or have significantly reduced their migraine frequency, severity, and intensity.
Anna
"For so long I couldn't be creative because I felt so miserable… Now, I can go back and do all the things that I love to do."
Anna has a Master's degree in Test Engineering and had a fulfilling job at a gaming company. She ran a test lab and had 21 people reporting to her. When she started missing work due to her migraines, she eventually lost her job and left her career.
Anna told Dr. Mark Khorsandi and Dr. Christopher Khorsandi that it wasn't a question of did she have a headache or not. The question was how bad a headache she had.
Three months after her surgery, Anna is amazed at how well everything was going. She said she couldn't have dreamed of a better outcome.
Cynthia
"[The results] have been life-altering. My son did actually say, 'Mom, you're doing much better — that's awesome!'"
Cynthia developed headaches during a stressful period of her life. Soon the headaches became complex migraines. She went through a divorce because of the impact of the migraines on their marriage.
When she decided to have surgery, she was skeptical because she didn't think the results would be so dramatic, but they have been life-altering, in her words. A couple of days after the surgery she was practically back to normal.
Cynthia said the cost of the surgery was relatively small when compared to everything she's gained back. It's been priceless, and she would do it again in a heartbeat.
Jacob
"I wasn't having bad headaches anymore…I told my mom that I was like a whole different person."
Young Jacob's migraines were affecting his schoolwork and his social life. He had taken to sleeping in the bathroom at home because of nausea. He had multiple headaches each week and missed a lot of school. He had been having migraines for a long time, so his parents brought him to the Migraine Relief Center for treatment.
According to his Mother, the surgery went quickly and smoothly, as did Jacob's recovery. He has not had a migraine since the surgery. His Mom is happy she no longer gets calls from the school nurse and that he is off all of the medications he had been taking.
Davita
"The compassion that Dr. Khorsandi has for patients is like none other I've ever seen…and that was amazing."
Davita is the mother of four boys, and is studying to become a nurse practitioner. She dealt with migraines for seven years and developed severe depressions. She had taken almost every medication on the market for migraines. Davita also tried numerous alternative therapies including herbs, vitamins, homeopathic remedies, anti-depressants, and anti-seizure medication.
She felt like her life had ended. She spent most of her time in bed.
In spite of her own medical background, she was unaware of the surgical treatment options available to her. She and Dr. Khorsandi determined she was eligible to undergo M.I.S.O.N. (Minimally Invasive Supra-Orbital Nerve) surgery.
She went into surgery with a migraine and came out without one. Within a week, she was up running and playing with her kids, trying to make up for lost time. She said Dr. Khorsandi saved her life because her life was over. Her husband said it gave him his wife back.
LaDwan
"I can plan things, now, and go forward with them. I can be with my family; I can be with my friends."
LaDwan had migraines on a daily basis, all day every day. The migraines caused her to be reclusive to the point where she didn't want to get out of bed. She couldn't digest food because of nausea. Medication was only a temporary fix.
She says now she feels 100% better since the surgery. She has had perhaps one headache since then.
Jeremy
"I'm doing things again…I'm being a part of stuff again…I'm so happy because this surgery has helped me."
Jeremy ended 16 years of migraines with surgery by Dr. Mark Khorsandi. He was in unimaginable pain and had gone to several doctors with no relief. One neurosurgeon dropped his case. He lost all hope.
His girlfriend intervened and found The Migraine Relief Center. Botox® injections gave immediate relief. Once he had surgery, the pain that had been "killing him" was gone.
He said that when suffering from migraines, your body is no longer the vessel you travel through life in. It becomes a prison, and you're enslaved to the pain. All you want is for it to go away. He wants more people to know about the Migraine Relief Centers because he doesn't want anybody to go through what he did.

Jill
"My life's wonderful. Some days I sit and wonder what it was like before. It's been four months, and I'm doing everything I wanted to do."
Jill experienced migraines for nine years. Sometimes the pain could keep her in bed for up to five days. She had taken almost all the available prescription medications available for migraine as well as alternative therapies, including Botox®.
The Botox® wasn't lasting the entire three months, so she looked for a more permanent treatment for severe pain behind her left eye.
She said Dr. Khorsandi isolated the problem right away. The office staff went out of their way to get her into surgery the next day because she and her husband had driven in from out of state.
Four months post-surgery, she has not had a single headache. The surgery seems to have ended her fibromyalgia as well. She has gone from taking 11 pills in the morning to taking three pills for other health issues.
She said the center treated them like family and after recovery, she had no pain.
Kathy
Kathy was in pain for over two years. Two to three days post-surgery she had no migraines after suffering severely from them. Now she has no migraines or headaches.
Leah
Leah had migraines for 13 years. They started in her teens and cycled with her period, just like her mother's and sister's had. After she hit 30, the migraines became a daily occurrence. Before she could recover in a dark room with some sleep, but soon the migraines became more intense, severe, and frequent.
She had tried 50 different medications, several elimination diets, and numerous alternative practitioners. Before she started Botox®, she lost five days a week to migraines. Before the surgery, she was still losing two days a week from migraine.
She found relief with surgery. She was struck by how calm and caring Dr. Khorsandi was.
Kent
"For anyone out there who suffered like I [did], I advise you to at least set up a visit with Dr. Khorsandi. It might be a visit that changes your life. I know it changed mine."
Kent suffered from severe, daily migraines for four or five years. He suffered multiple daily attacks that lasted anywhere from 30 minutes to two hours. The only thing that helped was sumatriptan. Nothing else worked – not MRIs, physical therapy, nor blood pressure pills.
Once he had nerve decompression surgery, he has seen significant reductions in the frequency, intensity, and duration of his migraines.
Dr. Mark Khorsandi and Dr. Christopher Khorsandi, along with their staff have a deep understanding of the pain migraineurs experience. They offer treatments and techniques that have changed lives upended by migraines.
Call the Migraine Relief Center today at 866-582-8863 . Let us help you find relief when no one else could.