Migraines are severe headaches that are often debilitating, and they may have symptoms that include nausea, vomiting and sensitivity to light and sound. Experts have not determined exactly why migraines occur, but many people who suffer from migraines have been able to identify certain triggers that may cause the onset of attacks. Here are a few of the most famous migraine sufferers on the planet and what they have learned about their triggers and treatments.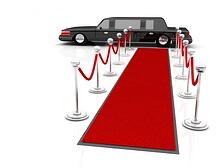 Lisa Kudrow
Lisa Kudrow is famous for playing the roles of Phoebe and Ursula on the hit TV show Friends, but she is also a migraine sufferer. She has had migraines since she was a little girl, and the pain often occurred after days that were filled with good food and excitement. Her father, Dr. Lee Kudrow, suffered from cluster headache symptoms and became a headache specialist in hopes of helping others cope with their pain.
Kristin Chenoweth
Kristin Chenoweth is a musician and stage actress who originated the role of Glinda in the Broadway musical Wicked. At one time, she had migraine attacks at least once a week, which prompted her to talk to her doctor about finding a suitable treatment. Since then, she has been receiving BOTOX® injections, which have been approved for fighting mild migraine symptoms.
Ben Affleck
Women are more likely to suffer from migraines than men, but there are still millions of men who experience the severe headaches and associated symptoms. Ben Affleck is one of these men. He has said migraine pain kept him from participating in a major poker tournament. He has also gone to the emergency room to receive treatment for his condition.
Marcia Cross
The actress' character on Desperate Housewives didn't let anything keep her from reaching her goals, but Marcia Cross has suffered from migraine attacks that prevented her from doing some of her favorite things. She suffered from nausea and vision changes during her bouts with headaches, but she found relief with triptan medications. Cross also identified her migraine triggers as being chocolate and red wine, which she now avoids.
Janet Jackson
Janet Jackson is known for her hit songs and flashy concerts, but she once had to put a tour on hold because of migraines. Jackson suffers from vestibular migraines, which make the sufferer feel like the room is spinning. These rare migraines are treated with the same medicines and treatments as other types of migraine attacks.
Kareem Abdul-Jabbar
The famous basketball player had his first migraine when he was a young teenager. He suffers from tension in his neck and scalp that is often brought on by stress, but he has learned several techniques over the years that have helped him manage his stress levels. Acupuncture, yoga and clinical massages are some of the techniques that Abdul-Jabbar has used over the years.
People from all walks of life may experience migraine symptoms, and they all struggle with finding the right treatments to soothe their pain. If migraine headaches interfere with your life, you should work with your doctor to identify your triggers and find a treatment plan that works for you.
* Image courtesy of freedigitalphotos.net