How do you know if the physician who is treating your migraine condition is the right specialist for you?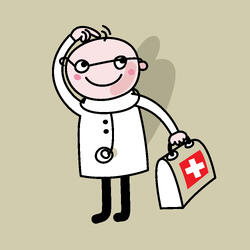 In late 2014, the Montana State Board of Medical Examiners was busy prosecuting one of its members who was allegedly too generous when it came to prescribing narcotics to his patients, some of whom suffer from migraine headaches.
For more than a year, Dr. Mark Ibsen of Helena has been involved in a legal battle to save his physician's license. Although his medical specialties are on family and emergency medicine, Dr. Ibsen often worked as a pain management specialist, a field that frequently calls for the prescription of powerful painkillers and potentially addictive narcotics. It is not unusual for migraine patients to be treated by pain management specialists; however, it is important to remember that the best care for migraine patients is often provided by physicians who choose to specialize in cephalalgia.
The Difference Between Neurologists and Migraine Specialists
Many migraine patients choose to be treated by neurologists based on the advice of loved ones, friends or coworkers. To a certain extent, choosing a neurologist for the treatment of migraines makes sense. After all, neurologists specialize in many illnesses and conditions related to various kinds of head pain. Not all neurologists, however, are migraine specialists.

There are three important factors to consider when choosing a physician to treat a migraine condition:

Although most migraine specialists are neurologists, not all neurologists choose to specialize in the treatment of migraine patients.
Some physicians are more likely to suggest holistic treatments than others.
There may be a higher cost involved when choosing a migraine specialist.
Treatment Options for Migraine Patients
Finding a physician who only specializes in migraines is not so common. To this effect, finding a specialist who treats different cephalalgia conditions is a more reasonable endeavor, and so a physician who treats patients for cluster and tension headaches will very likely specialize in the treatment of migraines as well.

Most of the time, the treatment options offered by migraine specialists and neurologists will differ. What patients have to keep in mind is that experience and treatment options are the most important factors in making a decision. If a neurologist only suggests a reactive approach to treating migraines with prescription painkillers, it might be better for the patient to seek the opinion of migraine specialists instead.

Migraine specialists are bound to suggest preventative approaches to treatment, which may include lifestyle changes, behavioral counseling, stress reduction, management of triggers, and even holistic approaches. Migraine specialists are also more likely to recommend new treatment options such as Botox injection therapy as a precursor to migraine surgery.

Potential Costs for the Choices Made
Migraine patients should be aware that their choice of physician is likely to determine the cost of treatment as well. For patients whose migraine conditions are infrequent, choosing a neurologist or even an internal medicine physician may be an adequate and affordable decision. This is not the case for patients who suffer from chronic migraines that are preceded by auras.

Patients who experience memory loss, debilitating headache episodes, nausea, and blurry vision are better off looking for a specialized headache clinic, particularly one where physicians are members of the American Headache Society. There is a chance of higher treatment costs when choosing the care offered by migraine specialists, but many insurance plans are bound to cover such medical care.

With the enactment of the Affordable Care Act (ACA), it may be easier for migraine patients to find treatment options at reasonable costs, but some procedures such as Botox injection therapy and migraine surgery may not be covered by all insurance policies. Still, it is important to remember that all new insurance policies under the ACA are required to cover preventive treatment options that are often associated with migraine conditions.

Even after the enactment of the ACA, some chronic migraine patients are still expected to cover some treatment options out-of-pocket. This may include yoga classes, acupuncture and herbal medicines, which happen to be often recommended by migraine specialists.

In the end, choosing the right physician to treat migraine conditions must start with the basics, which include checking the state medical boards for certifications and administrative actions. This must be followed with a personal visit to the doctor and careful consideration of the treatment options and the costs.