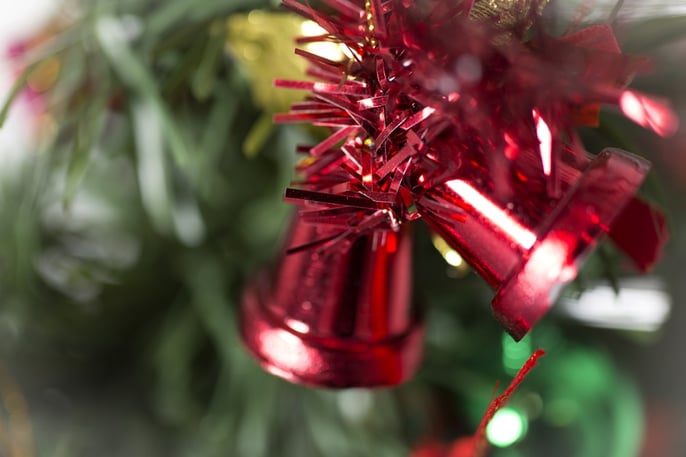 With preparations for Christmas now in full swing, don't let shopping for gifts and putting up decorations keep you so busy you don't have time to take care of yourself. For migraine sufferers, the holidays can be a particularly challenging time, with so many triggers present it's hard to avoid them all. With some advance planning, however, you may be able to enjoy your family time and prevent the dreaded headache from taking over.
Here are some of the most common reasons for Christmas migraines, and suggestions for meeting them head-on:
Coordinate Your Alcohol
It can be really disappointing to have to turn down even a tiny glass of bubbly with your turkey dinner. Plan ahead by taking your own non-alcoholic champagne so you don't feel deprived. Pour it yourself and nobody will know the difference, either, so you won't have to provide any explanations. Alternatively, intersperse your sips with water so you dilute the alcohol significantly.
Combat the Stress of Migraines
Whether it's good stress such as excitement at seeing your kids open their gifts, or bad stress because you REALLY don't get along with your mother-in-law, taking care of yourself in the run-up to Christmas can help equip you to manage it. For the week preceding the celebrations, spend a short period each day meditating. If that's not your thing, just sit upright in a good chair for 10 minutes and focus on taking deep breaths, in and out. You'll start to notice you're calmer after the third or fourth day, and it should stand you in good stead during the busy time.
Fight Off Fatigue
Stock up on your sleep ahead of time. Yes, we know it's theoretically not possible to do, but by following a fixed sleep routine for a few days beforehand, you can make sure you go into the big day feeling refreshed instead of tired. Ensure your overall wellbeing with regular exercise, good food, relaxing baths and plenty of rest before you have to hit the ground running.
Prevent Dehydration
You know it's difficult to stay hydrated when you're doing a million things, but it's exceptionally important in the run-up to Christmas to guarantee you drink enough water each day. That will help you to avoid "compounding" your dehydration, or finding yourself so thirsty you drink the wrong thing. Keep a bottle of water handy wherever you go, and make it a point to take a few sips every hour at least.
Balance Your Meals
Chocolate, cheeses, processed meats, rich roasts and sauces—all or any of these can set off a migraine attack, as can skipping meals or being hungry. Eat a healthy, leisurely breakfast on Christmas morning to set you up for the day. Take all your medications and supplements, and put a suitable snack in your purse so you are prepared for any delays in eating. When it's time for the holiday dinner, enjoy everything you love in moderation and be careful not to over-indulge. If you've prepared your system for several days, there's a good chance one meal won't result in an attack.
Keep a Record of Your Migraines
Create a checklist of the things you want to do and those you want to avoid. Record in your migraine diary the steps you take daily to prepare ahead of time, and monitor how those make you feel. On the day, keep notes of any deviations you make from your typical routine, and record whether they result in a migraine or not. This will provide you with invaluable data for future festive events, because you'll know what worked and how long it took, and you can eliminate any steps that don't have a positive impact.
Living with chronic migraines isn't fun, but with careful planning you can minimize their effect on your life. Take back control over important family events like Christmas and make sure you can be fully present for your loved during this important time of year.