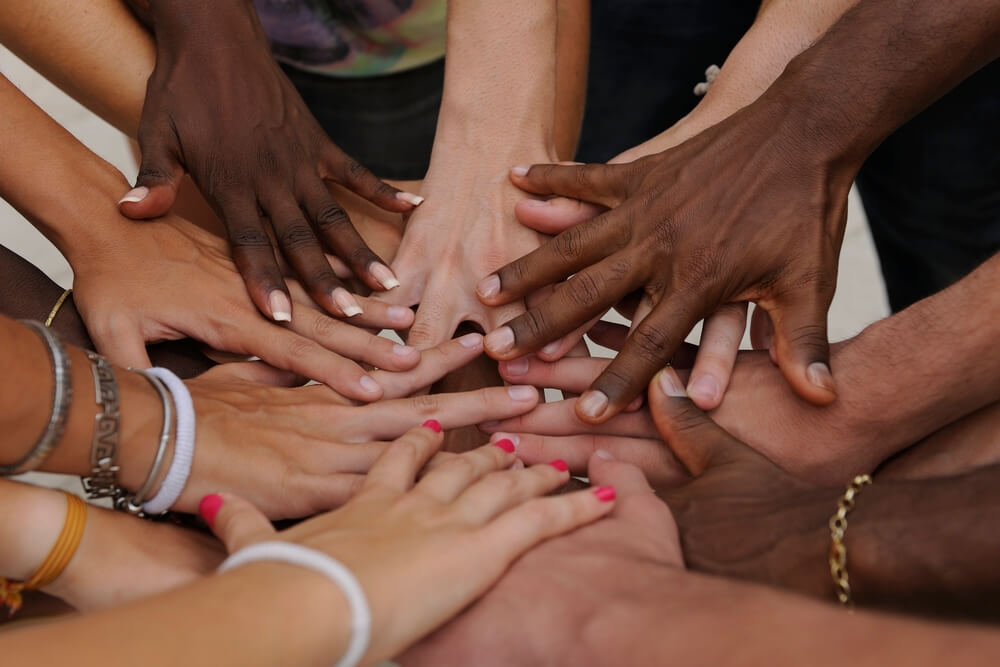 When you suffer chronic migraines, it's easy to feel isolated. Connecting with a migraine support group relieves the isolation and provides additional benefits to its members.
You don't have to feel alone — there are others with whom you can share your experiences. Through these groups, you can also get advice on handling your migraines from professional healthcare workers and other migraineurs who have been in your position.
Read more about connecting with a migraine support group.
What Does a Migraine Support Group Do?
A migraine support group provides community and resources for people who suffer from migraines. These groups are judgment-free spaces to share the frustrations and challenges of your condition. Everyone involved understands what you are going through and can validate your emotions and concerns.
The Benefits of Joining a Support Group
Joining a group of others with the same issues reduces the feeling of isolation that people with chronic health conditions often experience. You have a group for support and feedback that "gets it." They know exactly how you feel, and others may have information that can help you.
A migraine support group is an excellent resource for learning about the latest treatments and tips for reducing attack frequency, severity, and duration. You can find new healthcare providers by asking for recommendations from others who have been in your place.
How to Find a Migraine Support Group
Migraine support groups come in a variety of formats. Find one that fits with your lifestyle, needs, and comfort level. Formats include:
Online communities
Weekly in-person or online meetings
Participation at your own time and discretion
Anonymous support if you prefer
You can search social media platforms to find available groups. Search #migraine or #migraineawareness. Then select one that feels like a fit and join in the discussions.
Look for the Best Fit
When determining fit, look for messages or mission statements that resonate with you. Also, look for administrators who encourage respectful dialog and deterring disrespectful or abusive posts. Some admins have been in the same place you are today. They have a working knowledge of treatments and can spot misinformation quickly.
The group should provide a safe and supportive space. Not only should it avoid negativity, but it should also offer positivity without being toxic. The group, its admins, and its members should not sugarcoat migraines or make others believe the pain is due to personal weakness.
You want friendly people, not trolls.
Also, be sure the group provides scientifically-based information as well as room for some experimentation for treatments besides medication.
Give the Group a Try-Out
Try each group for several weeks and consider how you feel after reading the group's content, posting yourself, or interacting with others in the group.
Ask yourself the following questions after each encounter:
Do I feel safe and comfortable in the space?
Do I feel validated and understood?
Does the group uplift and inspire me?
Do the discussions make me feel demoralized and stressed?
Every group has its own tone, style, and set of rules. You may need to try several to find the best one for your needs.
Continue to Build Your Support Network
You don't have to rely solely on the migraine support group. Continue to build your support network outside of it. Find family members, friends, and co-workers who can provide assistance or just a shoulder to lean on.
Share what you are going through with the person and be specific with the kind of support you need. As far as self-care, practice pacing.
Pacing creates the best balance of social interaction and alone time to reduce triggers without becoming isolated. It involves planning activities in advance to align with your energy levels.
Pacing helps you take breaks, so you don't overdo either the activity or the alone time. This way, you can enjoy time with friends and loved ones while minimizing your exposure to migraine triggers.
A Selection of Available Migraine Support Groups
Miles for Migraines
Miles for Migraines is an online nonprofit support group that aims to improve migraineurs' lives and help them with their headache disorder. The group has a licensed therapist or trained group leader to guide discussion over the Zoom meeting platform. Topics include handling loneliness, combating stigma, and communicating with family and friends.
Also, it offers virtual support programs and advice on seeking better care.
Pain Connection
The Pain Connection is connected to the US Pain Foundation. It offers weekly support sessions via videoconference with trained individuals with experience in the emotional impact of chronic pain.
It leads talks through phone-in support groups and monthly videoconferences. Topics include how to relieve pain using acupressure and self-massage.
The Migraine-Associated Vertigo Community
This group is an online forum where people talk about symptoms, treatments, and other related topics.
Facebook Groups
Facebook hosts several migraine support groups. They include:
Other social media platforms may have support groups, too. Search the term or hashtag migraine or the phrase migraine support group.
Migraine Organizations
Migraine organizations also provide support. Often, they have information on the most current treatments, medications, and clinical trials. The groups include:
A Final Note
If you suffer from migraines, you don't have to feel alone. You can access support and essential information through online or in-person support groups.
Do be careful, though, with online groups. Some people may post disturbing ideas, images, or videos. Others have members who talk about having this disorder for years or decades with never a good day.
Be on the lookout for misinformation and multi-level marketing (MLM) salespeople. You can spot this when someone you don't know asks to "DM" or direct message you in order to sell to you. Sometimes people post misinformation about questionable cures without scientific vetting.
Once you find the appropriate group or groups, continue to participate to receive all the benefits of a community when you need them.
You don't need to remain in any space where you don't feel safe, or that diminishes your mood.