Are you interested in saving money off your BOTOX® treatments for your migraines?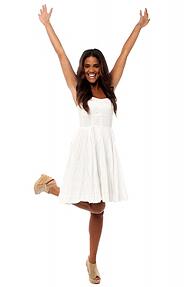 BOTOX® has been proven to be a safe and effective preventative treatment option for many chronic migraine sufferers.
Allergan, the maker of BOTOX®, is proud to offer the BOTOX® Chronic Migraine Co-Pay Assistance Program. Valid now through April 30, 2014, new patients are eligible to receive up to $250 off of each of their first two BOTOX® treatments. This limited time trial is designed to help patients manage the cost of treatment. Eligible patients must act quickly because this is a limited time offer!
The plan also offers up to $100 off each subsequent treatment for patients continuing or already receiving BOTOX®.
Eligible patients must be:
18 years or older
Commercially insured
Not be enrolled in Medicare, Medicaid, or any other federal or state government health program
New to BOTOX® treatment for migraines
Patient must enroll and have their first BOTOX® treatment between January 1, 2014and April 30, 2014. Patient must have their second BOTOX® July 31, 2014
Must enroll before April 30th, 2014
Dr. Mark Khorsandi of Migraine Relief Center is a recognized physician specializing in the treatment of chronic migraines. Migraine Relief Center will help established patients who are receiving BOTOX® treatment qualify for the BOTOX® Chronic Migraine Co-Pay Assistance Program.
Please call Migraine Relief Center at 713-522-5111 and speak to a staff member for more details.
*Image courtesy of freedigitalphotos.net