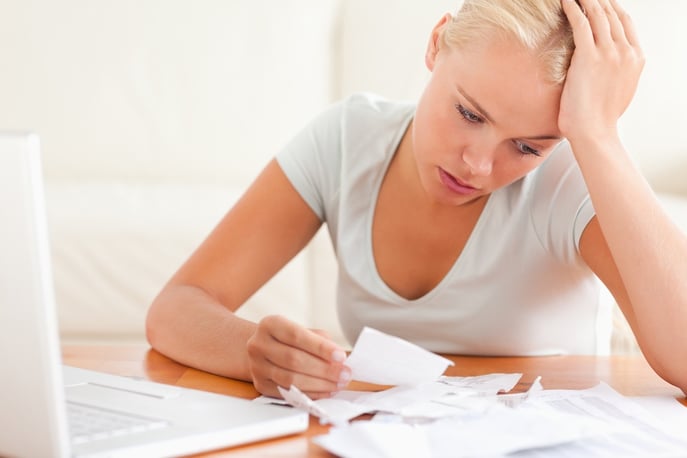 Nobody wants their health to be held hostage to finances, but the fact is migraine treatments can be costly. Millions of Americans currently don't have health insurance, while millions of others have inadequate insurance or exclusions based on pre-existing conditions. Often, it's worth it to find a way to pay for treatments, because reducing the frequency and intensity of migraine attacks can enable a patient to return to the workforce and make a significant difference in their family's financial situation. Here are some of the ways you can pay for migraine surgery or other options.
Working with Insurance
For those patients who have insurance but it won't cover the full cost of treatment, some creative options include:
Consult with the insurance company in advance. Ask what they are likely to cover, and what information they need in order to give pre-approval for the treatment.
Find an in-network provider. Many plans only provide limited coverage for out-of-network providers, which could cause your deductible to increase or push up your co-payment or coinsurance by a wide margin. If your migraine doctor is an out-of-network provider, make enquiries or ask if you can be recommended to someone in-network.
Get specialist approval. Finding a specialist at the outset who recommends the treatment can mean you won't have to struggle to get coverage later. Even if you start out with an initial consultation you have to pay for, it could be worth it in the long term if you get a written referral.
Get a Written Estimate
For patients with high co-payments and deductibles or those without insurance, your first step should be to determine the full cost of the migraine treatment.
Ask for a written estimate that displays a detailed breakdown of each cost item, and get confirmation that there are no extra or potential hidden charges.
Calculate any unexpected costs associated with the treatment, such as the need to travel or the possibility of costs associated with complications.
Use Savings
It's great if you have enough savings you can tap to pay for the treatment, but even if you do it's worth finding out about the different ways you can pay.
Evaluate whether you'd be better off making a payment arrangement, for example, instead of drawing out your capital and losing the interest and your nest egg. If you decide to use your savings, try not to deplete them entirely.
Make sure you keep a minimum balance to ensure you can cover future emergencies. If you have savings in a fixed investment, this could also act as collateral for a low-interest loan instead of using the capital.
Ask About Payment Plans
Discuss the cost of the treatment with your migraine doctor and find out whether they offer payment arrangements. Many larger practices have partnerships with financial institutions to fund the cost of treatment for patients with good credit scores.
Consider a Medical Loan
Medical loans are frequently used for elective surgeries, but anyone can apply if you are facing treatment costs. These loans are offered by private finance companies, the approval process is quick and easy and the repayment period is usually flexible and the loan can be repaid faster without penalty. A medical loan is awarded for a specific treatment at a specific practice.
Get a Low-Interest Loan
Once you know the total amount you're in for, approaching your bank for a low-interest loan could be useful, before you go the route of expensive credit cards. The cost of borrowing on a secured loan if you own your home, for example, is likely to be much lower than the interest on a credit card.
Medical Credit Card
A medical credit card operates like a regular credit card, and is usable at a large number of medical providers. There's no time limit in which to use the credit, and few restrictions as long as you don't go over your limit or use it for purposes other than medical care.
Whatever method you use to pay for your migraine treatment, request itemized bills and compare them with the original estimate. Review the interest charges your finance is costing and make an effort to pay it off as fast as possible without penalty.