The issues of erectile dysfunction and impotence have gotten considerable attention over the last two decades not only because of their impact on reproductive health but also because of their holistic relation to vascular and emotional well-being. A lucrative pharmaceutical segment led by Viagra as a flagship medication has shaped around erectile dysfunction, and medical research studies are beginning to take a closer look at how this condition relates to other health issues such as migraines.
The Risks Associated with Erectile Dysfunction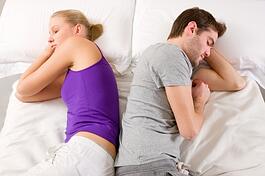 As humans settle into their golden years, a gradual loss of libido and diminished sexual performance are naturally expected. However, a considerable number of men between the ages of 40 and 69 suffer from erectile dysfunction while still experiencing concupiscence and sexual urges. In the United States, medical research studies have detected that 26 of 1,000 men suffer from some kind of persistent erectile dysfunction.

Diabetes, heart disease, hypertension, and multiple sclerosis are conditions typically associated with erectile dysfunction. Men who are obese or whose smoking habits extend beyond the occasional cigarette are also at greater risk of impotence. Many of these risks are also associated with a higher incidence of headache episodes in migraine patients.

Migraines and Erectile Dysfunction
In the past, some physicians believed that migraines were mainly caused by vascular disorders; as a result, they also thought that they could be linked to erectile dysfunction, which is often treated with sildenafil citrate and other medications that have a vascular effect.

Headaches and blurry vision are common side effects of Viagra and similar medications used to treat erectile dysfunction. For most patients, these two side effects are mild; however, migraine patients are at greater risk of developing a debilitating headache episode while taking Viagra. These patients can also become confused since these side effects are similar to those of a migraine aura.

A 2012 medical research study conducted in Taiwan determined that patients who suffer from migraine episodes were at a higher risk of erectile dysfunction. The researchers of this longitudinal study considered many variables such as hypertension, but they also hypothesized on abnormal flow of dopamine neurotransmitters, which corresponds to a modern view of the migraine condition.

Lifestyle Factors in Both Erectile Dysfunction and Migraines
The current link between erectile dysfunction and migraines is tenuous, but a clearer picture emerges when patients consciously submit to a healthy lifestyle. Vascular conditions such as hypertension can often be blamed on poor lifestyle choices, and there is a stronger link between high blood pressure and both migraines and erectile dysfunction.

More recent medical research studies conducted by physicians in Australia indicate that erectile dysfunction can actually be reversed in nearly 30 percent of cases as long as patients made positive lifestyle changes such as proper nutrition, adequate sleep, less alcohol intake, and more exercise. In a sense, these are the same positive lifestyle factors that migraine patients are often encouraged to practice for the purpose of reducing the likelihood of their headache episodes.
*Image courtesy of freedigitalphotos.net