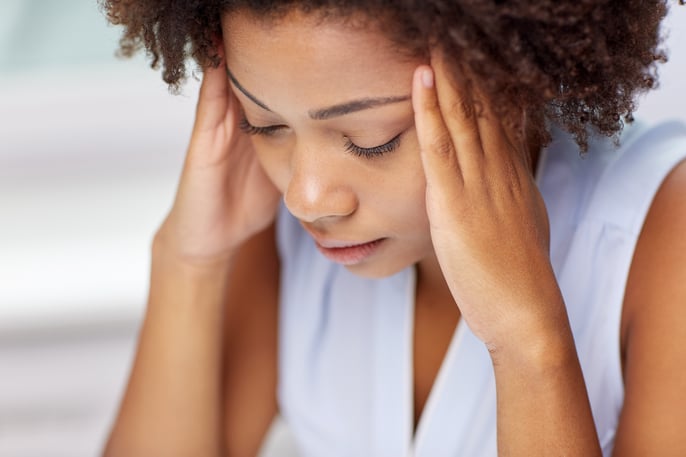 When a migraine doesn't respond to any other treatment, ketamine may offer relief. Operating differently than opioids, non-steroidal anti-inflammatories, and triptans, ketamine is increasingly available to treat chronic pain, migraine, and other health issues. Ketamine is often prescribed for refractory migraines, which are migraines that do not respond to other treatments.
What is ketamine, and how does it work? Read the rest of this post to find out everything you need to know about it.
What Is Ketamine?
Ketamine started as anesthesia during the 1960s when the FDA approved it. It has been in use for humans and veterinary work ever since. It was commonly used on the battlefield in Vietnam and continues to be a popular part of surgical anesthesia administration.
When used in lower doses than for anesthetic use, physicians and researchers have found that ketamine can relieve pain due to a number of issues. The use of the drug for migraineurs presenting in the emergency room came about during a shortage of dihydroergotamine, a frequently used medication for persistent migraine attacks that failed to respond to other therapies.
Ketamine is also found in extremely high doses as a street drug called Special K, Super K, and Vitamin K. Taken in high doses like these, the drug can cause psychedelic effects such as hallucinations, memory defects, and panic attacks. It can also cause nausea and vomiting, drowsiness, cardiovascular stimulation, and (rarely) liver toxicity.
How Does It Work?
The drug is a selective uncompetitive N-Methyl-D-aspartate (NMDA) glutamate receptor agonist. Since ionotropic glutamate receptors are the excitation pathway for neurotransmission throughout the mammalian brain, an uncompetitive antagonist can reduce the intensity of the transmissions, which have been considered a primary element in an individual's tendency to get migraines.
The NMDA receptor is responsible for the body's ability to process pain signals by the central nervous system. If the receptor is over-activated, it can result in what is called excitotoxicity, which can cause a range of pain disorders, including migraine.
Besides affecting the NDMA glutamate receptors, ketamine also has specific effects on other glutamate subtypes. It interacts with receptors called AMPA-type and kainate receptors, as well as the metabotropic family of receptors.
After administration, the effects of ketamine can last for as long as six weeks, depending on the patient. Researchers have postulated that the drug may induce secondary changes producing long-lasting therapeutic effects.
Administration of Ketamine
For many migraine patients, ketamine is provided intravenously. The migraineur must visit a clinic for treatment, often in a comforting and quiet environment. Because it has also proven to be effective in depression that resists other treatment, some patients receive psychotherapy during their infusion sessions. Other times, ketamine is administered intramuscularly.
In some cases, physicians have observed patients experience fogginess or a temporary sense of calm directly after infusion.
The FDA approved a ketamine nasal spray developed from esketamine by Johnson and Johnson to relieve depression. The prescription spray is called Spravato (R), and allows ketamine to be absorbed through the lining of the nose directly into the bloodstream.
There are several benefits to using the nasal spray.
Reduction in the number of medications required for treatment.

Reduction in the time needed to treat the pain.

Patients have a broader array of options to treat their migraine.

Patients don't require an IV or injection to receive the medication and, in fact, can administer it themselves.
Emergency room physicians and other healthcare providers have started using Spravato for immediate migraine relief. Those patients who use the nasal spray for long-term treatment are enrolled in a risk evaluation and mitigation strategy (REMS) program to monitor for serious side effects like sedation, dissociation, abuse or misuse, and to support safe use.
For Which Type of Migraines Is Ketamine the Best Treatment?
Ketamine is used in a wide variety of headache and chronic pain disorders. It works well for refractory migraine and is particularly helpful in cases of cluster headache flare-ups. Cluster headaches are characterized by debilitating pain lasting from 15 minutes to three hours or longer. The pain is often located around or through one eye or temple. The headaches tend to occur repeatedly over several weeks or months, sometimes during specific seasons.
However, many other chronic pain conditions have been successfully treated with ketamine as well. A case study of a 55-year-old woman experiencing cluster headache and migraine, typically three to four attacks weekly, along with chronic neck pain, had successfully been treated with Botox(R), which worked for migraine, neck pain, and trigeminal neuralgia, but not for her cluster headaches. Ketamine addressed all of these conditions and reduced the cluster headache attacks to one per day, with a single attack the week after treatment.
This same patient agreed to try nasal spray ketamine compounded at a specialty pharmacy. She used it in the right nostril (the side where her pain tended to occur) every 10 to 15 minutes upon attack until the pain was 75% relieved.
In a small study performed at a physician's clinic, 29 patients were treated with IV ketamine and found relief for a variety of conditions.
Migraine with and without aura.
Mixed headaches.
Tension-type headaches with and without medication overuse headache.
Cluster headaches.
Migraine with trigeminal neuralgia, temporomandibular joint disorder (TMJ), and orofacial pain
Migraine or headache with neck or back pain
Patients with cluster headaches who achieved relief on IV ketamine were then instructed to administer intranasal ketamine spray when they felt a cluster attack beginning. Out of six cases reported, all received relief, although some with multiple pain issues supplemented the nasal spray with other medications.
Who Can Use Ketamine?
Pediatric patients, as well as adults, tolerate ketamine. Cook Children's Hospital in Fort Worth, TX, has used intranasal ketamine as a rescue treatment for unrelenting migraine attacks in pediatric patients for three years. Nearly 70% of patients between December 2016 and October 2017 found that intranasal ketamine relieved their migraines.
Side effects were few and appeared limited to some dizziness and very mild dissociative effects. None lasted longer than an hour after treatment.
Many providers and migraineurs see ketamine as a wonder drug. Whether it deserves the label is yet to be seen, but it has been used successfully for several years to treat migraine and other chronic pain. Ketamine is also used to treat depression that did not respond to other therapies. Since depression is a common comorbidity with migraine, ketamine can be used to relieve both.
If you think ketamine is something that would work for you, please don't hesitate to call us. We would be happy to set up a consultation to go over your treatment needs.