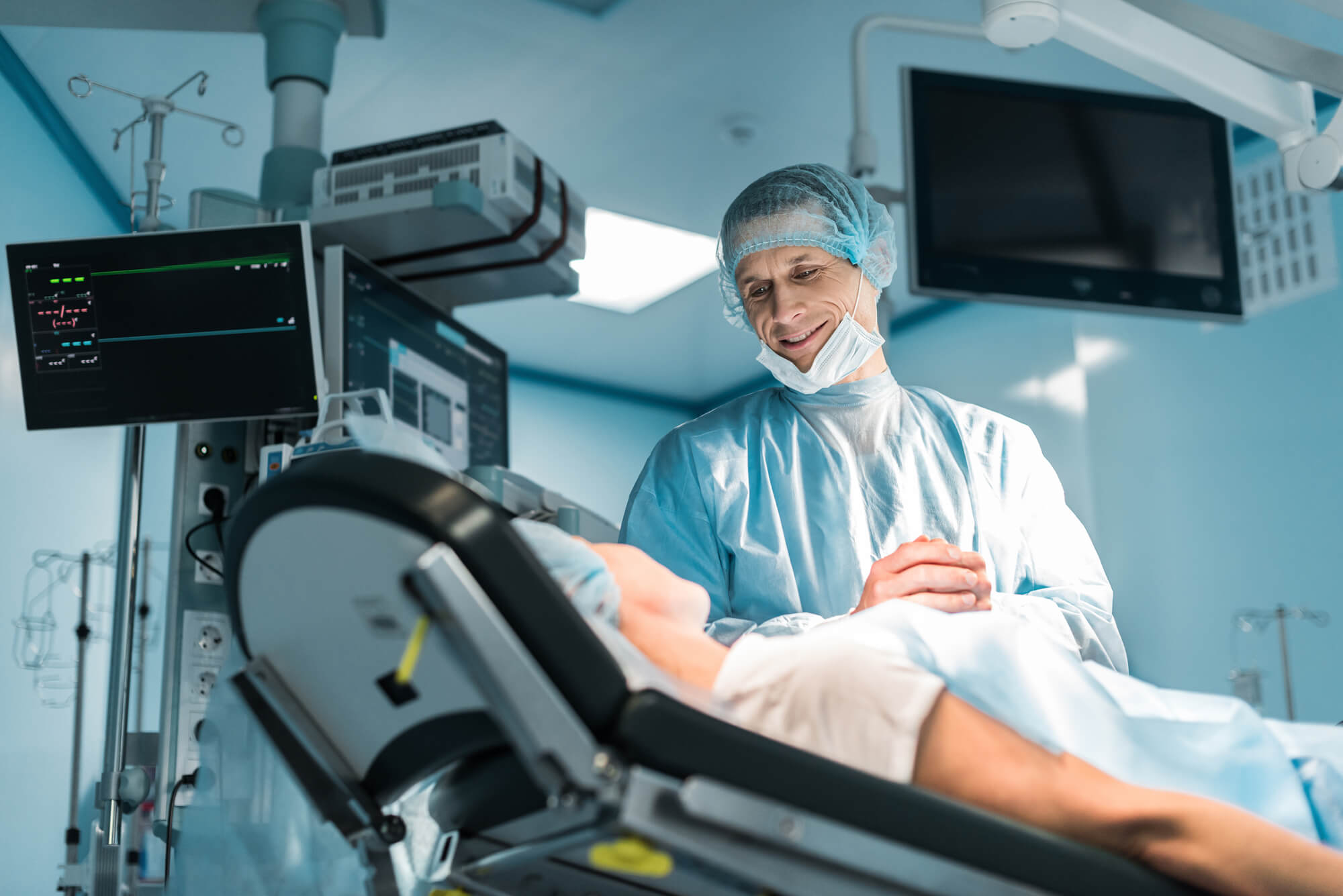 For some head pain sufferers, surgery may be the only answer to relief. One surgical procedure, Minimally Invasive Greater Occipital Nerve Entrapment or M.I.G.O.N.E., treats a specific cause of severe headache that has shown success.
M.I.G.O.N.E. is one treatment for occipital neuralgia, a condition with many potential causes that doesn't respond well to non-surgical treatments.
What Is Occipital Neuralgia?
Neuralgia is the fancy term for nerve pain, most often in the head and face. The greater occipital nerve provides sensation in these areas. You have one on each side of your head.
The nerve travels from the bone and spine in the upper back and makes its way through the muscles to the back of the head and into the scalp. When these muscles are tense, or other trauma occurs in the area, the occipital nerve becomes entrapped, causing intense pain.
Many describe the pain caused by the swelling or tightness of the muscles as shooting, zapping, electric, or tingling. Others describe an aching, burning, or throbbing pain. Sometimes the pain seems to shoot forward or radiate toward one eye.
Doctors differentiate occipital neuralgia from migraines primarily by the symptoms. Occipital neuralgia is often a sharp pain in areas where the nerve penetrated and may respond to treatments differently than migraines.
Migraines, on the other hand, are characterized by recurrent headaches lasting from two to 72 hours.
True isolated occipital neuralgia is rare, but other types of headaches, especially migraines, can involve the back of the head on one side and cause nerve inflammation.
Causes of Occipital Neuralgia
Occipital neuralgia has a long list of causes.
Trauma of the greater or lesser occipital nerves from accidents or falls
Compression of the occipital nerves or the C2 or C3 nerve roots due to degenerative spine changes
A pinched nerve in the neck
Cervical disc disease
Whiplash injury
Tumors affecting the nerve roots at C2 or C3
Gout or diabetes
Infection
Blood vessel inflammation
Anything that could cause the muscles and tissues of the upper back and neck could become a cause of occipital neuralgia if the nerve becomes entrapped.
Diagnosing Occipital Neuralgia
Your physician diagnoses occipital neuralgia by examining your medical history. Perhaps you have been in a car wreck or fell from a height on the job.
Next, the doctor considers how long you have experienced the symptoms and looks for other underlying conditions. Finally, you may have an MRI or CT scan to rule out other conditions.
Non-Surgical Treatments
Occipital neuralgia treatments include many treatments for other head pain and migraines.
Anti-inflammatory medications
Muscle relaxants
Anti-convulsants
Percutaneous nerve blocks
Burning the nerve with a radio wave probe
Eliminate the nerve with a small dose of toxin
The last two treatments on the list can permanently deaden the nerve and cause scalp numbness.
Other treatments that can be used in conjunction with medication or alone include physical or massage therapy and heat on the affected area.
When non-surgical treatments fail or the side effects are too burdensome, the patient might turn to surgical options.
How Surgery Treats Occipital Neuralgia
Surgery attempts to reduce the irritation and compression of the trigger nerve by blocking the pain signals, reducing the compression caused by the surrounding tissues, or making corrections to those tissues.
M.I.G.O.N.E. surgery carries the same risks as other surgical procedures. It is a minimally invasive procedure that may result in some side effects or complications. Discuss the potential risks with your doctor so you can make an informed decision.
Surgery and the Results
M.I.G.O.N.E. is typically performed as an outpatient procedure lasting two to three hours. The surgeon removes enough tissue surrounding the occipital nerve to free it from entrapment and allow it to function normally.
As with many treatments, success is not guaranteed, and results may vary.
One study showed 88% of patients surveyed five years after their surgery reported at least a 50% reduction in the frequency, duration, and severity of their head pain. Another study showed a greater than 70% success rate and about a third of those patients reported they are completely migraine-free. Yet another study claims a 60% success rate at freeing patients from pain, with nearly 90% reporting at least a 50% reduction in pain.
Here at the Migraine Relief Center, 90% of patients undergoing the procedure say their migraines became less frequent and/or shortened in duration. Half say they are migraine-free within months of their surgery.
Why Patients Decide to Have M.I.G.O.N.E. or Other Surgery
Some migraines are associated with the compression of key nerves in the face and head. The patient may have chronic or genetic causes for the nerve compression, which surgery can relieve.
Surgery typically addresses four sites that might trigger head pain:
The supratrochlear nerves in the glabellar area
The suborbital nerves in the glabellar area
The greater occipital nerve
A deviated septum and the nerves running through it
Surgery becomes an option when initial medication treatments are ineffective or lose effectiveness over time. Sometimes the side effects of medication outweigh its benefits, and the patient discontinues the treatment.
How the Migraine Relief Center Determines if MIGONE Surgery Is Right for You
First, we take a thorough history, working through your medical records from other healthcare providers who treated you for headaches. We look at the dates, procedures, tests, medications you tried, and any other pertinent medical records.
Then we will order an MRI, MRA, or CT scan or study the results of the one you already had. We also have a migraine questionnaire to fill out that asks about symptoms, family history of migraines, head pain triggers, and other information.
The surgeon then discusses your migraines and medical history and examines you to determine if nerve compression is the problem. We might try a "temporary version" of the surgical outcome using BOTOX or other nerve blocks to get an idea of whether surgery could be effective.
We will also ask you to keep a migraine diary to track the frequency, severity, and duration of your migraine attacks, observe the type of pain you feel and where it occurs and identify anything that seems to trigger it.
If we feel M.I.G.O.N.E. is the right choice, we will discuss it thoroughly with you to help you make the best choice for your health.
In Summary
Compression of the greater occipital nerve on either side of your head can cause migraine-like head pain. M.I.G.O.N.E. is a surgical procedure that specifically treats the condition. You face the same risks as any other type of surgical treatment, but the reported success rate is high.
If you believe an entrapped nerve might cause your head pain, contact the Migraine Relief Center. We can isolate the cause of your head pain and offer the appropriate treatment, including M.I.G.O.N.E. or other surgery.