A comprehensive discussion on the merits and faults of daylights saving time in the United States was recently published on the opinion pages of New York Times. Physicians, economists and business researchers debated the pros and cons of springing forward, a ritual that many physicians feel does more harm than good for patients who suffer from migraine conditions. Narcolepsy is just one of the sleep disorders exacerbated by the change to daylight savings, which is bad news for those who also get migraines.
The Importance of Healthy Sleep for Migraine Patients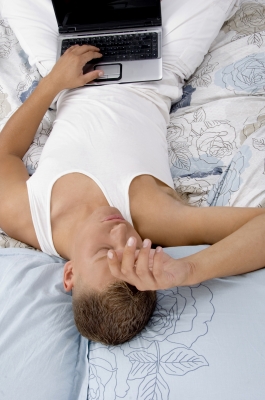 Narcoleptics, in general, are unable to regulate their sleep patterns into a healthy circadian rhythm. They often and inadvertently compensate their irregular sleep with short episodes of daytime naps that often become uncontrollable and may strike at the most unexpected moment.


Lack of sleep is one of the most common migraine triggers. Even oversleeping can trigger migraine episodes in some cases, but frequently missing out on a good night's sleep is almost guaranteed to trigger migraines for many people who suffer from this condition.

Sleeplessness and migraines form part of an unfortunate vicious circle. Migraine patients are often unable to sleep when they experience headache episodes. In turn, the inability to get healthy sleep increases the likelihood of migraines. For narcoleptics who also suffer from migraines, not being able to sleep at night is akin to inviting extended headache episodes.

When Narcolepsy Develops into a Migraine Condition
A 1999 study conducted by medical researchers from the University of Mainz in Germany found that years of narcolepsy may turn into migraines for many patients. Narcolepsy is classified as a neurological condition, and this is something that medical researchers have been associating with migraines over the last few decades.

Chronic migraine patients who experience auras and full headache episodes more than twice a month are very likely to suffer from various sleep disorders, including narcolepsy. The fact that many narcoleptics will develop chronic migraine conditions after about ten years of irregular sleep supports the idea of migraines being neurological, rather than only vascular, disorders.

Treating Narcolepsy along with Migraines
The most important health focus for both migraine patients and narcoleptics is to promote circadian rhythms and regular nighttime sleep. To this end, some medication regimes prescribed to treat narcolepsy may be contraindicated for migraine patients.

Amphetamine-based medications that help narcoleptics to stay awake in the daytime may increase stress levels that can trigger migraines. Antidepressants may be more effective in the sense that they suppress or delay the early rapid-eye movement (REM) cycles experienced by narcoleptics. On one hand, REM sleep is healthy sleep when it is experienced late at night; on the other hand, early REM cycles can bring on nightmares, confusion and eventually migraine episodes.

Lifestyle changes are often recommended to patients who suffer from migraines as well as narcolepsy. Reducing stress, promoting mild and frequent exercise, changing nutritional habits, and staying away from excessive caffeine, nicotine and alcohols are highly recommended.
*Image courtesy of freedigitalphotos.net