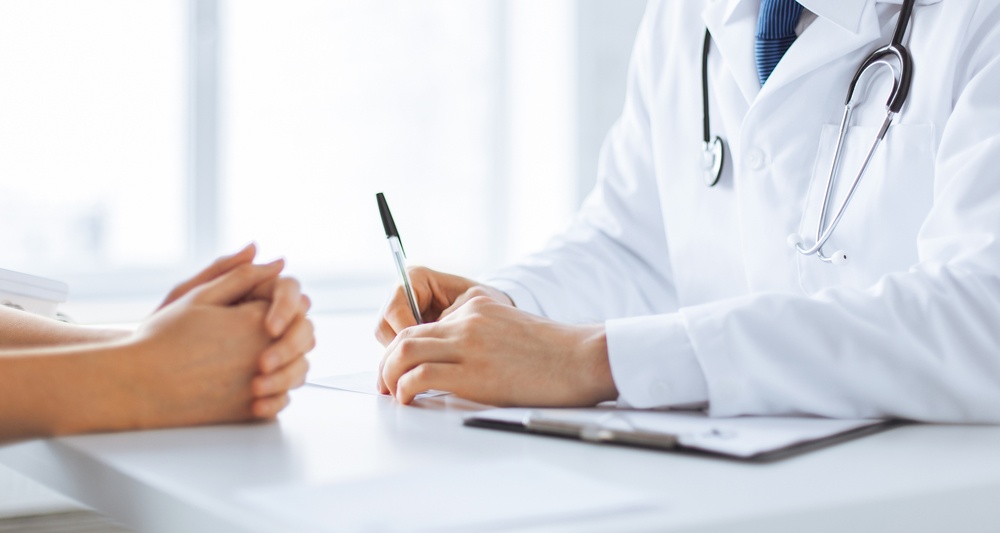 Changing migraine doctors can be a challenging and traumatic experience for patients, especially if you've been with the same practitioner for several years. You're no doubt accustomed to his (or her) way of handling your condition, the office staff all know you, and the location is familiar. Sadly, circumstances change, and there are a number of reasons why you might be faced with looking for a new provider.
Reasons to Change Migraine Doctors
The simplest reasons are obviously move-related, such as either you have moved home, or your migraine doctor has moved premises, retired or stopped practicing for any other reason. It's more complicated if you have other motivation for changing, such as you are no longer comfortable with your doctor, or you want to pursue other treatment options not offered by your current practitioner.
As of 2018, there are fewer than 500 migraine specialists across the U.S. to treat more than 39 million sufferers, according to the American Headache Society, so finding the right medical professional for your needs can be difficult.
What to Look for in a New Provider
Top of the list for most patients is to find a migraine doctor who understands their condition. Migraine doctors come in a variety of disciplines, ranging from orthopedic surgeons through plastic surgeons to pediatricians who have shifted their focus to migraine sufferers. For patients, it's important to ask questions about:
Insurance: Healthcare insurers often restrict members' choices to a particular group of approved doctors, or they offer financial incentives to patients to use doctors affiliated with their plant. It's vital to check the terms of your insurance coverage to determine whether the plan will cover your visits to the migraine doctor you are considering. If not, find out in advance how much you will have to pay out of pocket for appointments. For migraineurs who have a choice of health plans through their employer, it could be better to choose your doctor first and then select a health plan that covers the physician.
Location: Many migraine doctors see patients in a number of locations, so you'll want to find out where the main office is located. Determine how easy it will be for you to get there, particularly if you use public transport. If you drive, how long is the journey and what parking options are available?
Does the doctor practice at any other premises or hospitals, and if so, on what days? Would you be comfortable undergoing treatment there if it was necessary? When you're suffering from a mind-bending migraine episode, knowing the answers to these questions ahead of time is critically important.
It's also useful to find out in advance whether routine x-rays and laboratory tests are done in-office or if you might be required to go to an outside laboratory.
Policies: Every migraine practice operates differently, especially when it comes to making appointments and managing your treatment. Ask questions such as "how long will I have to wait for an appointment" and "is it possible to get same-day care in an emergency?" Factor the responses into your assessment of the practice before you take a final decision.
Staff: While doctors themselves are the most important people in a practice, they are far from being the only ones patients deal with. From the receptionist to the technicians, every member of the staff who comes in contact with you should help to make you feel at ease. You want to be sure they are friendly and courteous and your phone calls are returned promptly. In addition, who covers for the migraine doctor during an unplanned absence? Will the doctor you see initially manage most of your care themselves, or will you be seeing practice partners after the first few consultations?
Once you have answers to these questions, it's time to make an initial appointment and meet with the doctor in person.
Preparing for Your First Visit
A new migraine doctor will need to know your entire medical history. Ideally, you should ask your previous doctor to transfer your records, which will give your new practitioner the benefit of the former's observations and conclusions. If that isn't possible, either because this is the first time you're seeking out a migraine clinic or because you aren't able to obtain your old records, gather these items in preparation for your visit:
Full details of your medical history, including current and former injuries or medical conditions.
A list of medications you use, including over-the-counter medicines, the dosages, and the length of time you've been on them.
Migraine data for the two-week period before your first appointment, such as the location of your headache pain, the time of day you experience it, weather patterns, foods you've eaten and other trigger details.
Information about other family members who suffer migraines, sinus headaches or allergies.
Previous surgeries, particularly those affecting the neck, shoulders, spine, and head, which could have implications for migraine pain.
A migraine diary is an ideal tool for tracking episodes and identifying personal triggers, as well as noting how long an episode lasts and the severity of the attack.
Make a list of questions you want to ask the doctor and the outcomes you're seeking. This will help the doctor understand where you are in your journey and your level of engagement in treatment.
It's also useful to bring a companion with you, such as a family member or friend who understands how your migraines affect you. This person can help to remember what the doctor says, or—if the doctor agrees—you can use a smartphone to record the conversation. This enables you to play it back later and review the information you received during the consultation.
Questions to Ask the Doctor
By the time you're halfway through your first appointment, you'll have a sense of whether you are comfortable with the new doctor. At that point, you can start to ask treatment-specific questions to determine if you are both on the same page regarding management of your condition. Modern physicians seldom expect patients to let them make all the decisions. They appreciate it when you take an active interest in your care, so you can ask about:
Whether you'll see the same doctor each time you visit
What is their full diagnosis of your condition, because just diagnosing a migraine is incomplete information
Their preferred methods of treating your type of headaches, and the outlook for the long term
Measures you can take to support the treatment, such as lifestyle changes
When can you expect to get the results of any tests they request
How new medication is likely to affect you, including side effects
The cost of new treatment protocols suggested, and whether insurance is likely to cover them
If complementary therapies such as acupuncture or massage are likely to help you, and which practitioners the doctor recommends.
---
Always remember, it's perfectly acceptable to ask whether you should get a second opinion (and to do so). If you're at all unsure whether you've covered everything, simply ask if there's anything else you should know that you haven't thought of asking.
If you're looking for a new migraine clinic or practitioner, please contact our office for information to schedule a consultation. Use these tips to make your first appointment a success, and you'll be well on your way to enjoying the compassion and care of our excellent doctors.