Surgical procedures to prevent migraines
are increasingly being considered as the best treatment option for qualified patients. In recent months, nerve decompression surgery has been featured on the television program The Doctors. Also, the School of Medicine at Southern Illinois University now has a clinic dedicated to migraine surgery.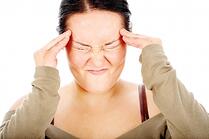 Patients who undergo surgical treatment of migraines often mention the extensive medication regime that they were subject to as their main reason for choosing surgery. Approximately 35 percent of migraine surgery patients can actually say goodbye to their pain relief and preventative headache medicines as soon as the procedure is complete.

Understanding Migraine Surgery
There are two very important aspects of migraine surgery that prospective patients must understand:

Migraine surgery is a treatment, not a cure. Migraine conditions are treated symptomatically; they are not cured. Since surgical treatment of migraines is a 21st century approach, medical researchers are still waiting on data that will help them understand just how long these procedures can be considered effective.
Despite the complete and absolute relief from migraine auras and headaches reported by 35 percent of patients who have received this surgery, there is a chance that many other patients may still have to continue their preventative medication regimes.
Who Can Benefit from Migraine Surgery?
Neurological triggers form the basis of nerve decompression surgery as an effective prophylactic treatment for migraines. Many neurologists have researched the effect of muscle tissue interaction with nerve endings as a cause for migraine episodes. To this effect, Botox injections have proven helpful to patients who suffer from chronic migraines; particularly those who get more episodes per month.

The rationale for Botox therapy as a treatment for migraines is to immobilize muscle tissue that may affect sensory nerve irritation and thus trigger migraine episodes. For this reason, candidates for migraine surgery are initially screened with Botox injections.

Migraine Surgery vs. Medications
Not all migraine conditions can be treated with surgery. Medical researchers have identified forehead, nasal, occipital, and temporal migraines as the conditions that are most likely to be successfully treated with nerve decompression surgery.

Most migraine conditions these days are treated with a combination of over-the-counter and prescription medications such as analgesics, ergots, opiates, anti-depressants, triptans, and others. Medications can be taken to either prevent migraines or to bring symptomatic relief during a headache episode, but their prolonged usage can bring about health issues.

Some of the medications used to treat migraines can cause serious side effects ranging from stomach ulcers to liver disease and major changes in behavior. Most patients who undergo migraine surgeries are able to considerably reduce their medication intake and enjoy a higher quality of life.

Surgical solutions are not for everyone. Migraine patients should become thoroughly informed about the possible outcomes and risks. For patients who experience migraines only very sporadically, pharmacological treatment may be adequate.
*Image courtesy of freedigitalphotos.net