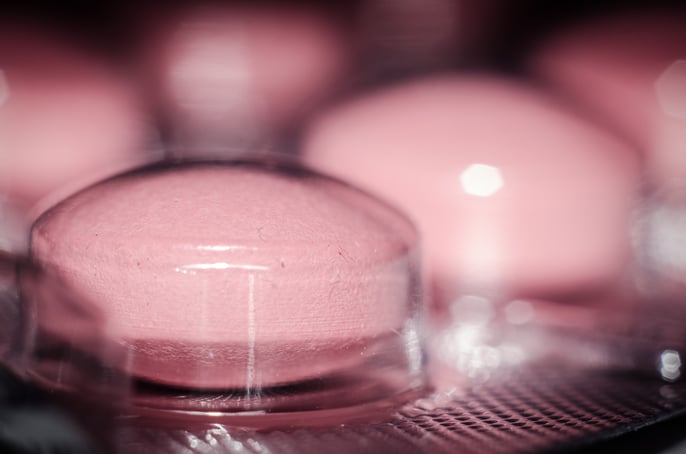 When people think of over-the-counter (OTC) medications for migraines, they tend to apply certain preconceived and incorrect notions. One common belief is that OTC drugs are not as effective as their prescription counterparts. Another faulty assumption is that OTC medications are extremely watered-down versions of drugs that require a physician's pharmacy script. In reality, non-prescription medications are widely recommended by physicians who treat migraine patients, and some OTC remedies are considered to be very effective in this regard.
Understanding OTC Medications for Migraines
Many medications found on the shelves of drugstores these days were initially intended to be dispensed only with a prescription. In the United States, the prescription requirement is determined by the Food and Drug Administration (FDA). As long as a medication can be safely used by patients without physician oversight, the FDA will likely place it into one of the 80 OTC categories on the market.
Prescription medications sometimes become OTC after they have been safely used by patients for a number of years. This is usually the case for non-habit forming medicines that do not have strong or dangerous side effects. Medications that have a solid record of safety and that do not present serious risks to the public are usually candidates for OTC status.

Some OTC medications have the same active ingredients that can be found in prescription drugs, albeit at a lower therapeutic dosage. Physicians who specialize in treating migraine patients often recommend the use of OTC drugs for pain relief. When it comes to migraine prevention, however, doctors are more likely to reach for their pharmacy script pads.
Best OTC Options for Migraine Patients
The highly lucrative OTC drug market is driven by marketing and advertising. Migraine patients may be tempted to try certain OTC medications because of television commercials, radio spots or magazine ads that make claims about being the best. There are only two people who can make such a determination: The patient and his or her doctor.
The following OTC medications are often cited as being among the most effective for migraine treatment and relief:
Excedrin Migraine: This best-selling medication arrived on drugstore shelves in the late 20th century; it is a mixture of two classic analgesics, aspirin and acetaminophen, plus caffeine.

Advil and Motrin Migraine: The active ingredient for these two OTC medications is the non-steroidal anti-inflammatory ibuprofen. Patients have a choice of taking tablets or liquid gel capsules.


Naproxen: This is another non-steroidal anti-inflammatory that is often effective for both pain relief and prevention of migraines. Depending on the treatment plan, a stronger version of Naproxen may be prescribed.
Ongoing pharmaceutical research on the treatment of migraines is introducing new OTC products based on active ingredients different from acetaminophen, aspirin and ibuprofen. OTC medications are not a cure for migraine, and patients should always consult with their physicians before trying out new remedies.