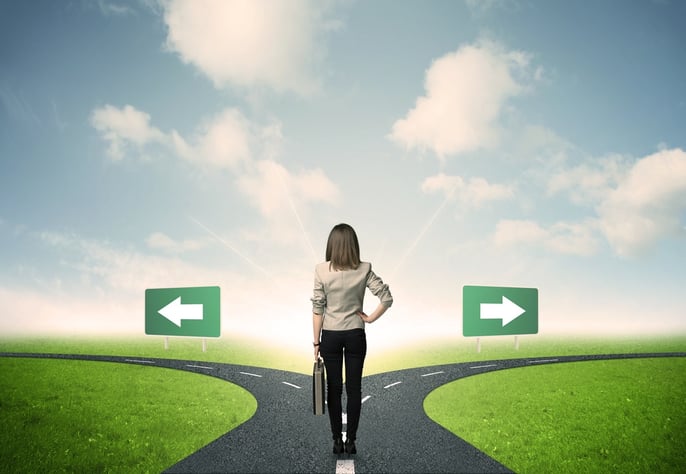 Few people are fortunate enough to not have to work for a living. Suffering from migraines doesn't exempt you from this necessity, however much it feels like it should. The good news is there are some occupations that are less challenging to perform, you just have to find the right one for you. We've put together some suggestions for types of work migraineurs might find more manageable than others, as well as tips for holding down a full-time job in spite of regular headaches.
Call Center Agent
Flexible working hours is one of the most important options for anyone suffering from regular migraines. Whether you wake up with a morning migraine, suffer most when the sun is at its highest or just prefer the calm, quiet environment of the early morning hours, being able to choose your work times and change them when necessary makes the world of difference. As long as they fulfil their call targets, call center agents can often not only work shifts that suit them, but in many instances they work from home using their own telephone and computer equipment. This enables them to take breaks when necessary, lie down when they feel a migraine coming on, and manage their surroundings in terms of light, temperature and surrounding levels of noise.
Nonprofit Employee
The nonprofit world is typically less stressful than the corporate environment, and if you get into the right organization the opportunities can be astounding. Even in full-time positions, nonprofit workers are less pressured, less focused on deadlines and their success is less dependent on tangible profits. An employee who proves able to work with volunteers, clients and governing bodies has an excellent chance of building a fruitful career even if he or she has to spend more time taking care of themselves.
Distance Education Tutor
Distance education is becoming popular, with classes available online for everything from business skills for adults through to home-school curricula. This offers many opportunities for qualified teaching staff who want to get out of the classroom and have more control over their surroundings. Technology enables lectures these days to be pre-recorded and accessed on demand by students, which often means your video footage is working even while you're stuck lying in a darkened room with a migraine.
Business Consulting
If you have any form of business experience, ranging from financial accounting through marketing or sales, then becoming a consultant offers you the chance to work with a high degree of flexibility. Whether this means working the hours that suit you, using the business environment that soothes you, or finding a new way of doing things, there's a good possibility someone, somewhere, needs your expertise and will pay you to provide it. As a business consultant you're truly in command of your own destiny, and can be as busy--or not--as you wish to be.
Freelance Writer or Designer
Unlike business consultants who do often travel to meet their clients, freelance writers, social media posters and web designers are well-known for staying home and often even working in their PJs. Called "digital nomads" because of their ability to work anywhere in the world, freelancers get to choose their hours, working conditions, and the amount of money they want to earn. It's the perfect type of self-employment for anyone who wants to be independent, as long as you don't expect to make large amounts of money. Profit margins are typically small for freelancers, who have to work hard over long days to earn enough to compete with bigger companies.
Finding the Right Work
For the average migraine sufferer, finding secure, fulltime employment can be a tall order, but once you do it's important to follow these recommendations:
Disclose your status: There's no shame or stigma attached to suffering, so there's no reason not to tell your employer about your migraines. Wait until after you've begun working to do so, however, in case the company tries to use it to leverage a lower salary or reduced benefits for you. Provide emergency contact information for someone who can come to your assistance if a particularly strong attack occurs.
Wear dark glasses at work to minimize the amount of glare from bright lights. Use a light-diffusing screen protector on your computer to minimize eye strain.
Request an ergonomic workstation chair, which can help you avoid stress to the back, neck and shoulders.
Wear headphones that cancel out excessive noise, which can trigger a headache and cause you unnecessary stress.
Keep your migraine medication handy at all times, and make sure a co-worker knows where it is and what to give you if your headaches cause you to have difficulty functioning.
Working full-time isn't impossible for migraine sufferers, but it can be challenging and takes some adjustment to make it happen. It's worth it for both your financial and personal peace of mind, though.