Actor and director Ben Affleck is known for his diverse body of work, his active love life, his passion for high-stakes poker games and his migraine condition. In 2010, Mr. Affleck flew to the Rio Hotel and Casino in Las Vegas for a celebrity poker tournament. He registered as a player but never got around to playing once an excruciating migraine got the best of him. Mr. Affleck told gossip reporters that he was certainly disappointed that he had to sit out the one tournament he looks forward to each year.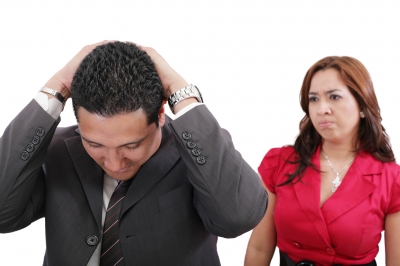 Mr. Affleck is hardly the only Hollywood celebrity who suffers from migraines. In this regard, Lisa Kudrow and Janet Jackson also come to mind. These are busy performers whose lives are certainly affected by unpleasant headache episodes and their efforts to manage their headaches, and this is something that nearly one in ten American must also deal on a daily basis. What happens when migraines get really personal and begin to affect love lives and family relationships?
The Effects of Migraines on Romance and Family Life
A 2012 study of more than 2,000 migraine patients in the United States revealed that more than 40 percent felt that their conditions affected their familial relationships, and 10 percent indicated that migraines played a part in their separations from their loved ones.
Honesty Is Always the Best Policy
Men and women who suffer from migraines must learn to come to terms with their conditions. They must also learn to disclose them to those who may become significant in their lives.

Migraines can be disruptive for single people who would like to explore the dating landscape. Women who tend to worry too much over first dates can easily succumb to a migraine episode due to unnecessary stress. When this happens, the worst thing they can do is lie to their potential romantic partners about the reason they are not able to make it.

All interpersonal and social relationships, romantic and otherwise, are premised on sharing and honesty. Migraine patients must be able to truthfully share with their friends and loved ones how their conditions affect them and what they must do to manage them.

That's What Friends Are For
Having meaningful friendships can significantly contribute to the well-being of migraine patients. Best friends can be romantic partners, spouses and relatives, but when people who are not related by blood or romance get close to each other, the social benefits can be even stronger.

Migraine patients with friends who will pick them up at work when they succumb to an attack are more likely to experience milder headache episodes and less intense auras. The peace of mind that comes from having a reliable person to help during difficult times is invaluable.

In the end, migraine patients must open up to their friends and loved ones about how their conditions may affect their lives. Good relationships are not supposed to stop because of migraines; if anything, they should become stronger.
*Image courtesy of freedigitalphotos.net