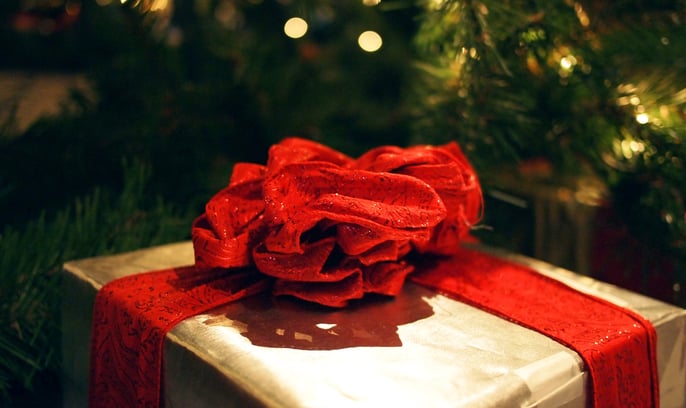 While you're shopping for everyone else this Christmas, don't forget to treat yourself to a little something. Especially something that might help you have a pain-free holiday. Migraine sufferers know the dangers of being forced to miss family get-togethers and celebrations with friends, spending their time instead alone in a darkened room.
There are some fine tools and examples of modern technology that can help you alleviate or control migraine pain, and Christmas is the ideal time to invest in a happier and healthier future. And remember, these items are not just for Christmas. They can help you through the rest of the year too.
If you don't like constantly taking drugs and other medications for pain relief, the Cefaly device might be worth investing in. A little like a pair of spectacles, it is worn across the forehead and targets the trigeminal nerves with small electrical impulses. Not intended as a quick fix, it is most effective when used regularly and has been proven, amongst some migraine sufferers, to lessen the severity and frequency of migraine episodes.
These act like an ice packs but don't require freezing. They also stick to your forehead without needing to be held in place so they won't restrict your movement. If you find a cold compress to the forehead helps to alleviate pain, these portable little sheets could prove to be a miracle.
When you want to take them to bed with you all to provide symptomatic relief at any time during the day, packs that you can heat in the microwave or cool in the freezer can be helpful. The best ones are fairly large, measuring around 21 inches in length, so whether you use them hot or cold they are comforting and can be placed where they are needed.
Whether it is because the caffeine in black tea helps your medication get to work faster, or you find some teas such as peppermint or ginger help to relieve nausea, hot tea on a cold day is very comforting.
A backpack or tote filled with migraine-relieving items is a useful gift, either for yourself or as a suggestion for something a loved one can prepare for you. As well as being handy to grab the pack at home when it's needed, it's also ideal to take with you on travels. Fill it with your favorite or most-used medication, cool gel sheets or ice packs, cozy throws, eye pads or anything else you find helpful. It's not only good to have such a pack around for yourself, it also helps others trying to help you to locate the things you need.
Treat yourself, or get a loved one to treat you, to a day at the spa. Relaxation, a massage and maybe a sauna, plus a beauty therapy, may do wonders to boost your sense of wellbeing and get you ready for the holiday.
If the spa doesn't appeal, alternatives include booking a biofeedback session. Many migraine sufferers find biofeedback, where they learn to control their pain levels and stress without medication, to be an effective weapon in their fight against pain.
And since exercise is known to be beneficial in boosting mood and positive emotions, a gym membership would be a healthy lifestyle gift.
We all know about creating wish lists for those things we'd love to receive, but why not also create a wish list for the things people should avoid buying for you? Sometimes, friends of migraine sufferers struggle to know what to get and what to avoid, so as well as telling them what you'd like, make sure they understand which gifts will trigger a migraine. Some you may put on the list include:
Perfume. This is a very popular gift, but for many migraine sufferers is a total no-no.

Scented candles. If you love candles, let people know that you prefer unscented ones that are preferably made from natural beeswax or soy.

Lotions and potions, soaps and powders. If you have your favorite brands, make sure friends and family know which they are. And similarly, if you know of some that are particularly bad for your migraine, make sure people know to avoid buying these.
You can add to this list to fit your circumstances. Some people give food or drinks as gifts, but maybe you prefer to avoid mature cheese or you can't tolerate certain drinks such as red wine.